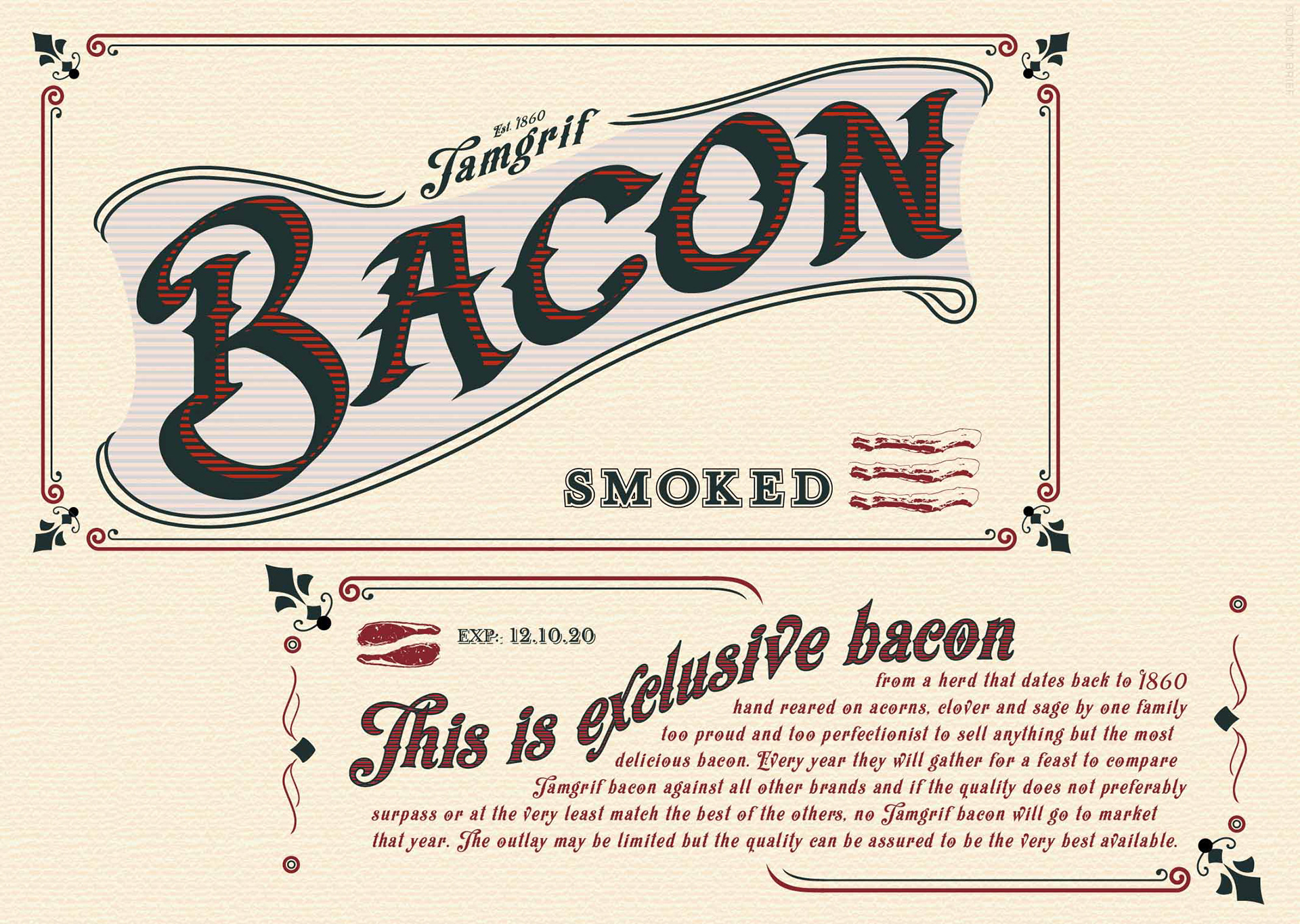 Design a brand name and bacon packaging for the Griffith family who can trace their herd of Tamworth pigs back to the original herd created in 1812. They are a family passionate about good bacon will only sell bacon that has passed rigorous quality testing. Their market is for discerning buyers who want excellent quality and something a little different.
DESIGN IDEA AND ELEMENTS:
For a family business steeped in heritage, a packaging was designed that would harp back to traditional and historical ornate packaging styles whilst showing modern quality and clarity.