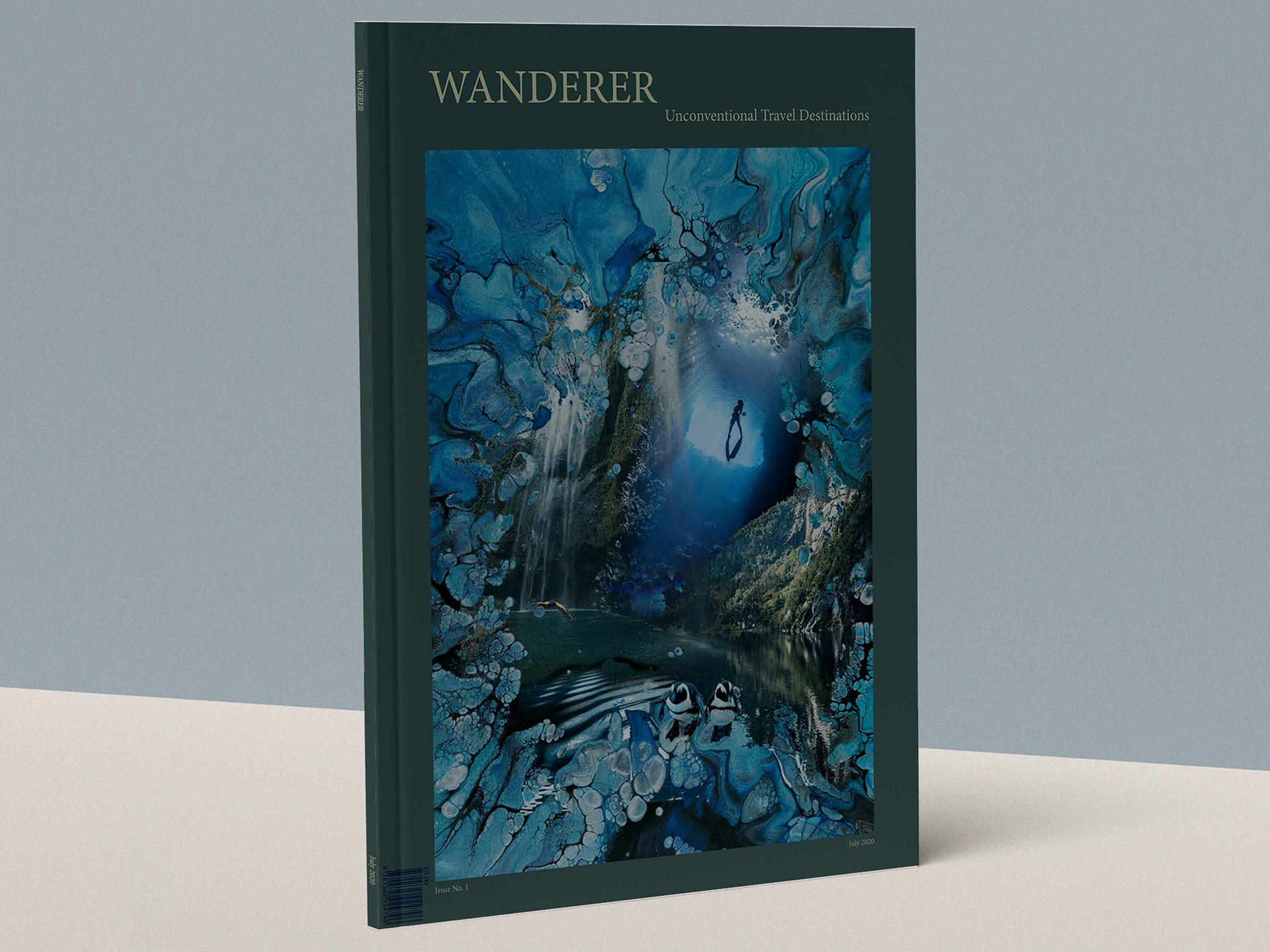 Design a cover for a new travel magazine aimed at the curious,
well-educated and well travelled crowd, who are looking for something different.
Type set and design a three page spread for a article within
the magazine. 
DESIGN IDEA AND ELEMENTS:
For the cover an alternate universe was created in a photo collage
to incite a reader to dive in and discover the extraordinary. 
For the article the style was created around a sense of movement, internal reflection and slow unravelling.