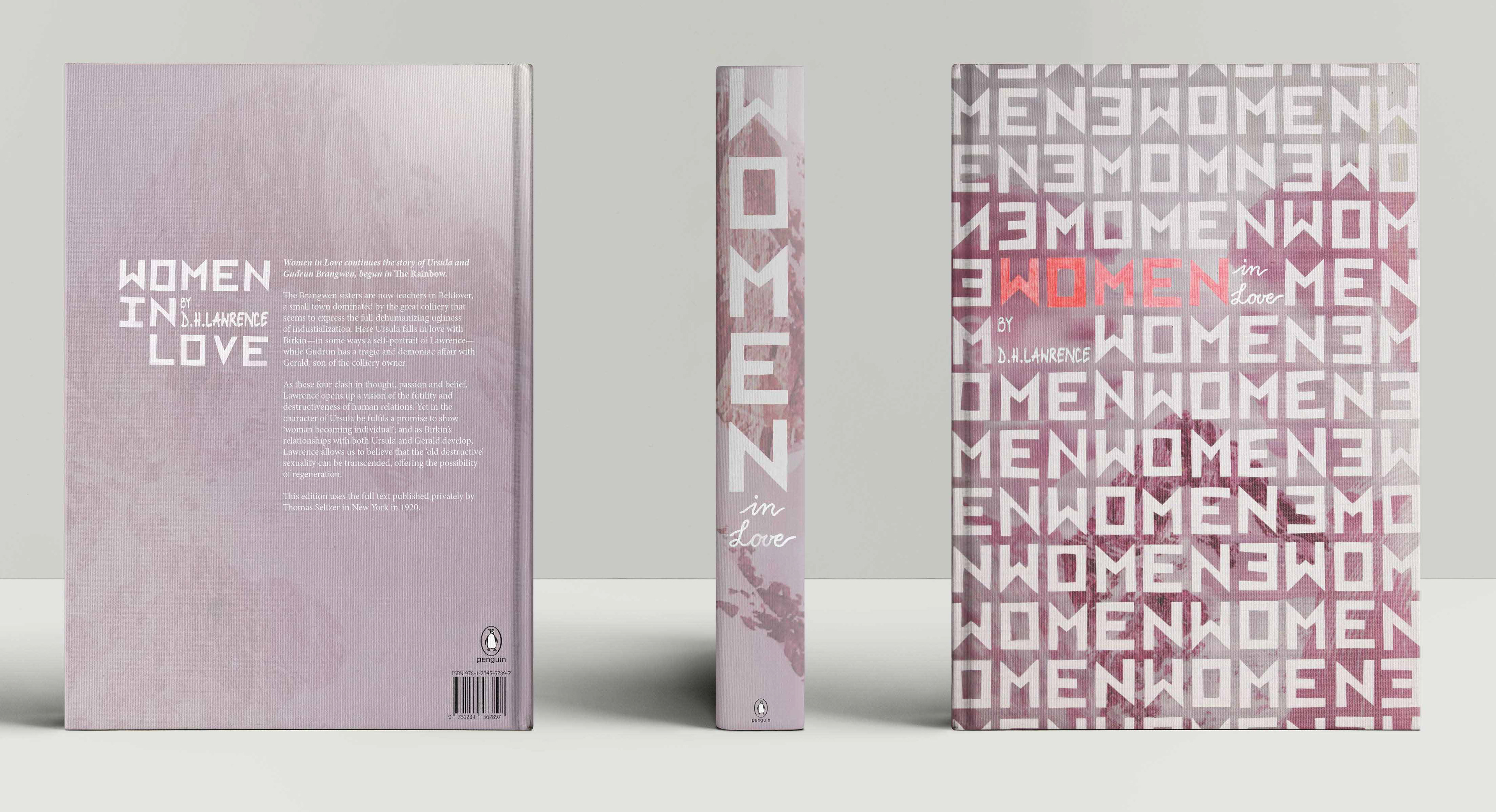 A Project to design a book cover for "Women In Love" by D. H. Lawrence using handmade techniques where possible. Designed to show that a classic of British literature is still very much relevant and poignant today

.
DESIGN IDEA AND ELEMENTS:
A lattice window was created using cut out paper letters to portray a sense of peering through into the the private, the intimate.
Two photographs were taken and collaged together after printing with a faded pink hue. They are of men to hint at the sexually ambiguous themes running through the book.  
Handwriting completed the design.